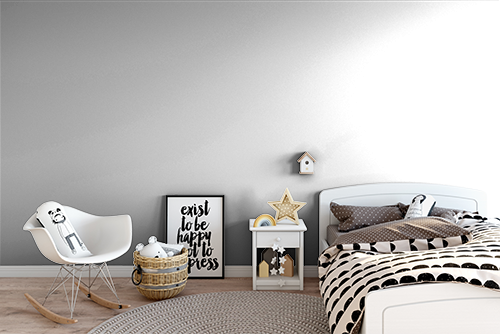 Note: CoolWalls.ca cannot guarantee that the colour of your mural, as shown on your screen, will be identical to the final printed colors. Colour can differ from one screen to another.
Description
Banksy's iconic graffiti boy with the hammer has become a symbol of hope for the neighborhood. The mural was originally painted on a building in Bristol, England, and was illegally copied and shipped to Manhattan in 2006. It was later officially authorized by Banksy and donated to New York City.
Product Description:
The decal can be removed at any time with no residue.
Great if you are renting or simply want to change your look later. 
Our material is a matte fabric material that looks natural on the wall
100% safe inks and material.
Easy to install: all decals are shipped with instructions. 
We stand behind our work and many 5-star ratings
GUARANTEE
If for any reason you're unhappy with the decal, then please return it to us for a full refund. If the decal arrives damaged, please let us know right away, and we can send you a replacement or a new decal if necessary.
FAST SHIPPING:
Made in Canada. All orders Ship within 1-2 business days, Domestic orders delivery times are 4-7 days, and International orders delivery times are 5-7 days. All orders are shipped with a tracking number. 
CONTACT US:
If you have any questions please reach out to us. We love working with customers to create a special 
Payment & Security
Your payment information is processed securely. We do not store credit card details nor have access to your credit card information.
Full Wall Murals
No additional charge for custom sizes! They are the same price per square foot as our standard size murals. Once you have measured your wall or mural area, simply enter your dimensions for width and height, and we will print the mural to the size you specify. When choosing a custom size you will need to use our cropping tool (it will appear after you enter your custom size) to achieve a correct proportion for your desired image and space. Can't get the right crop? Just give us a call and our design team can make most images work for most sizes.
Panels: Depending on the size and style of the mural your desired image may come in two or more equal sized sections, or panels. Panels may be up to 34 inches wide.
For single panel murals, we print the exact dimensions you provide plus approximately 1/16" bleed. For larger, multi-panel murals, we add an extra 2 inches of bleed to the height and width of the full mural to accommodate for slightly uneven wall dimensions. Extra material can be easily trimmed away once the mural application is complete; do not trim before installation.
Standard Sizes
Standard Sizes Prints are predetermined sizes based on the full size of the artwork. Prints will come rolled in a tube ready for mounting or framing.